Although Day by Day Beauty is a small beauty brand it is widely popular not just because of its all-natural and organic skincare products, but also of its personalized and highly satisfactory customer service. The company aims at having customers that are well-informed and have genuine trust in the products and services it offers. The safe and effective skincare products plus the unique and personalized customer service are the major reasons why Day by Day Beauty has continually been gaining many positive user reviews.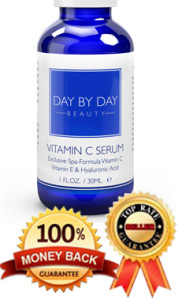 The positive reviews given by Day by Day Beauty's happy customers came in various forms. The company received these reviews through emails, phone calls, and even videos. The customers are highly satisfied with the products that they made an effort to make a video to express their gratitude. There were also customers who shared their wonderful experience and the impressive results they achieved while using Day by Day Beauty's Vitamin C Serum.
One very impressed customer named Racquel made a video and posted it at Amazon. The customer made a video to share her wonderful experience with the product.
"Today, I will talk a little bit about Day by Day beauty's Vitamin C Serum I've had been using this product for about three to four weeks, and I've had a great experience so far. I have used other products before and this is the one that I feel I adjusted the best. At night, I'll cleanse my skin, and I'll tone and then I'll apply a couple of pumps on my hands and through, all over my face, tap it a little and I feel my skin is firmer and just even toned and I just like the way it feels. I would definitely recommend it to anyone who is looking for a Vitamin C Serum."
The video also came with a written review from the customer. She was very pleased with the results she was getting and how the product made her skin feel.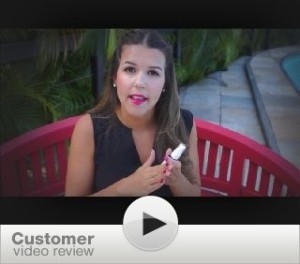 "I am a bit of a cosmetics junkie and have tried many brands of vitamin c serum and this is by far the most complete serum I've tried. It gives my skin a healthy glow, it doesnt leave it with a greasy feel to it, my pores seem smaller and my skin even feels tighter. A must during winter months! I will recommend this product to whoever asks me for my opinion on serums!"
There are other positive testimonials that demonstrated how happy customers are with Day by Day Beauty's Vitamin C Serum. These testimonials can be found at Amazon and also at the company's website.
If you want to view Racquel's review on Day by Day Beauty's Vitamin C Serum, Click here: http://www.amazon.com/gp/review/R2XCJQTP004MSI/ref=cm_cr_pr_rvw_ttl?ASIN=B00GCQMSVA