Having less time or opportunity to have good quality sleep, stress, and sun exposure are just among the many things that can result in fine lines, discoloration, puffiness or dark circles around the eyes. However, the visibility of all these undesirable results can be reduced or even eliminated by using an eye cream.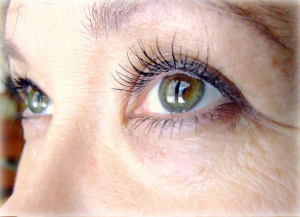 According to Kenneth Beer, dermatologist, MD, PA, using an eye cream can indeed be beneficial. The skin in the surrounding areas of the eyes are the thinnest skin layer in the body, and thus it is most sensitive to environmental aggressors. Using an eye cream can help protect the delicate skin and regain its health.
Benefits of Using An Eye Cream
For Puffiness. Puffiness under the eyes is normally caused by swelling in the tissues in the skin areas around the eyes. There can be many factors that contribute to the development of puffiness such as sleep deprivation and aging. Eye creams can help reduce swelling and eliminate dark circles around the eyes.
For Dark Circles. Dark circles are caused by discoloration, which is often caused by stress, sun exposure, and heredity. Eye creams that have vitamins and natural ingredients can significantly fight skin discoloration and get rid of the shadows.
Fine Lines. One of the causes of fine lines is aging. However, it can also be caused by winking and blinking frequently due to the constant muscle action experienced by the thin skin. Eye creams can help smooth fine lines and strengthen thin skin.
Techniques for Applying Eye Cream
Eye creams are easy to use as you just need to thoroughly wash your face just to ensure that it is clean before you apply your product. This is important because oil, dirt, or excess makeup can actually get in the way of providing you with successful results.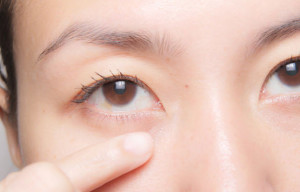 Get a small amount of the cream and apply it. Make sure that you do it gently and with a minimum amount of force to avoid causing stress to the sensitive skin in the eye areas. You need to start applying the cream underneath the eye and all the way to the areas where there are lines or wrinkles. You can also tap the areas with amounts of cream to increase absorption into the skin
Day by Day Beauty's Beautiful Eyes Eye Cream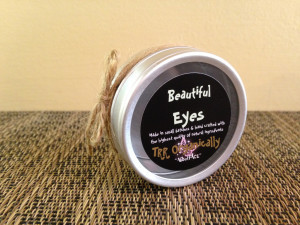 Day by Day Beauty offers an organic and natural product known as Beautiful Eyes Eye Cream. It is formulated to become a solution to individuals who are having unique eye concerns. This product is highly beneficial to those who have dark circles, wrinkles, fine lines, and dehydrated skin surrounding the eyes. It has high levels of anti-wrinkle ingredients that can significantly help eliminate the visibility of crow's feet and signs of fatigue. It moisturizes the delicate areas of the skin surrounding the eyes.
The product is handmade to order by Nicole, Day by Day Beauty's licensed aesthetician. Nicole is a partner of Day by Day Beauty and owner of TRR Organically, a company that is also dedicated in providing organic and natural skincare solutions.
Dermatologists highly recommend products that are fragrance-free and this is because eye skin areas are very sensitive. The Beautiful Eyes Eye Cream is fragrance-free and it is very gentle to the eyes. Taking great care of the skin areas surrounding the eyes is essential and it can only be done by using the best eye creams available in the market.