Having a healthy and beautiful skin is one thing aspired by many people. As a matter of fact, the cosmetic industry is continually producing beauty and skincare products that can satisfy the unique needs of consumers.
There is one all-natural ingredient that, because of its health benefits, is gaining popularity from many people and of the world's renowned skincare companies.
What Is Hyaluronic Acid?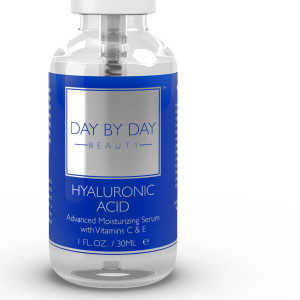 Hyaluronic Acid is a substance that is naturally found in the body. It works by providing healthy lubrication in the joint to keep the cartilage strong and flexible. A huge amount of Hyaluronic Acid can also be found inside the eyeball and it acts as an oil that protects the eyes and delivers nutrients. It is not an acid although it sounds like one, and it is rather a powerful humectant or a moisture-binding ingredient. It is not just a joint lubricator but also an essential component of skin tissue?
Benefits of Hyaluronic Acid Serum
Deeply Moisturizes the Skin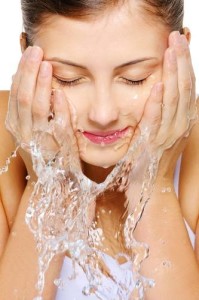 Aging gradually reduces skin moisture and this results in the loss of elasticity. Moreover, lack of moisture also makes the skin susceptible to signs of aging. Hyaluronic acid takes care of holding skin moisture in and as a matter of fact, a gram of this natural substance can hold 1000 ml of water. It does not just deliver moisture but also ensures that it is retained in the skin.
One of the fascinating things about Hyaluronic Acid is that it is also considered as a smart nutrient. It has a unique ability to adjust moisture absorption based on the humidity levels of the environment.
Reduce the Visibility of Wrinkles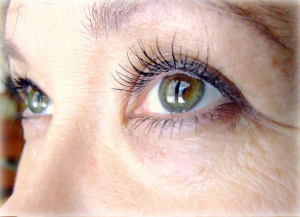 One of the major causes of wrinkles is the loss of the Hyaluronic Acid in the body. When you use Hyaluronic Acid, it would be like compensating what has been lost and repairing the damages. The acid can be very effective in reducing or eliminating wrinkles and regaining the health of the skin.
Protects and Rejuvenate Sun-Damaged Skin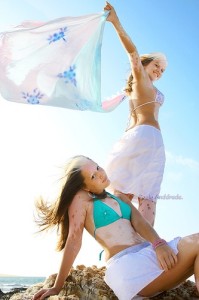 Have you read about Co-Founder Pamela's Inspiration for Day by Day Beauty yet?  Read it here.
The decrease in the Hyaluronic acid levels in the body makes the skin drier, thinner, and unable to rejuvenate itself. Using Hyaluronic Acid can help protect the skin from free radicals that cause sun spots.
How Day by Day Beauty's Hyaluronic Acid Saved My Skin
Hyaluronic Acid Serum has significantly helped repair and regenerate my skin's tissues. It does not just provide and lock moisture but also gives my face a youthful glow. It's all-natural and organic so it doesn't have chemicals that typically cause damage. The deep hydration offered by Hyaluronic Acid Serum has made a huge difference in the appearance and health my skin.
What Others Think About Hyaluronic Acid Serum
The serum has also made an impressively beautiful difference in the lives of other people. According to those who use the Hyaluronic Acid Serum, the product has regained their skin's health. It helped them become more confident and feel good about themselves and how they look.
Here are some real Day by Day Beauty Customer reviews from Amazon:
I liked the fact that the Hyaluronic Acid Serum is neither too thick nor too thin, and spreads easily across my face and neck. It absorbs a little faster than I would like (before I can get it everywhere that I want it), but I guess that means it is doing its job. It is not irritating to my sensitive skin at all, and I really don't detect any fragrance, which I prefer. At first, it left me feeling kind of dried out, and I'm not sure if that was just because I was hitting my skin with several different products in one day, but eventually it softened off. I like that the Hyaluronic Acid is not oily and does not leave residue on my skin. I can easily apply makeup over it. I have noticed another slight reduction in the amount of blemishes that I am getting, and a softer, less rough feeling to my skin overall. I like the combination of the Vitamin C Serum and the Hyaluronic Acid Serum together. I feel like my skin is coming a long way!
Since I've been using the Day by Day Hyaluronic Acid I've noticed that my skin feels firmer and even plumper. I really love the results from using this product! With continued use I hope to minimize the appearance of some of my fine lines.
Day by Day Beauty's Hyaluronic Acid Serum nourishes and deeply hydrates the collagen, which keeps the skin firm. Many customers who are extremely happy with the positive difference that the product caused on their skin have also expressed their gratitude and appreciation at amazon.