Fall 2014 Fashion Trends That are Ideal for Working Women
Styles for the seasons change, what's the latest outfit today can be outdated after a few weeks or months. However, there are a few basic items and accessories that you can use and effortlessly piece together to come up with a style suitable for this fall. For working women, being fashionable can be a challenge. There are ways to incorporate fall fashion trends with office looks and you don't even have to worry about getting a call from HR.
Statement Coats
Fall runways are dominated by statement coats and of course there are some good ones suitable for working women.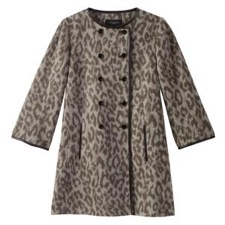 This one is Ann Taylor's Leopard Jacquard Topper and it can be purchased at anntaylor.com.
Metallic Blazer
Gold, silver, copper, or gunmetal blazers are great for this fall like Elizabeth & James' Emery linen-blend blazer.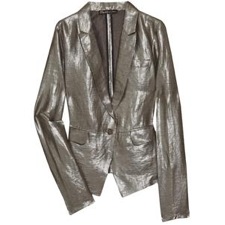 This metallic blazer can be purchased for $425 at net-a-porter.com.
Leather Pencil Skirt
Working women can also go for a leather pencil skirt to make the workday wardrobe more exciting. Avoid choosing black and instead go for chocolate and caramel browns. Brown skirts are more appropriate for professional women.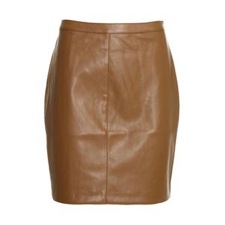 The skirt above is Reiss' Bonita faux leather skirt in toffee. It is available for $180 at reissonline.com.
Cocktail Dresses
Cocktail dress is also essential for fall fashion. You can opt for retro styles such as those in the 1960s.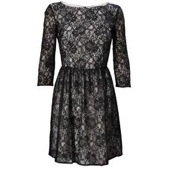 Lace cocktail dress such as this French Connection's Vaity Lace Flared Dress is a great option. You can purchase this dress for $188 at frenchconnection.com.
Bold Carryalls
If for example you want to purchase a new bag for fall, you can opt one that can match match the brown and black that you already have. Choosing a red bag like the one below can make your workday wardrobe more interesting.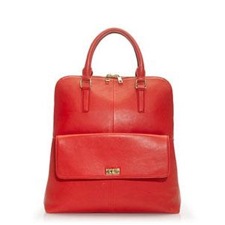 This is a J.Crew Edie Tote in flame. You can buy it for $348 at jcrew.com.
Something Blue
You can add up some spice to your fall workday attire by getting an item that's cobalt blue such as a pair of pumps.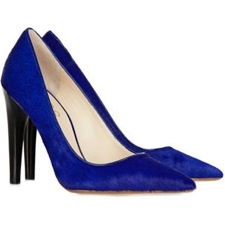 This pair of pumps can be purchases for $295 at michaelkors.com.
New Flats
High heels can make you look more professional and elegant but the truth is that they can be painful if used the whole day. You can wear flats on weekend or just bring them along as a comfortable alternative to heels.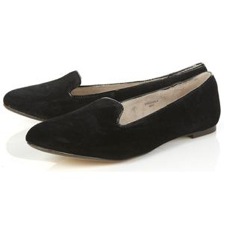 This pair of flats can be bought for $56 at topshop.com.
Geometric 
It would also be nice if you choose statement earrings and geometric necklaces like the ones below.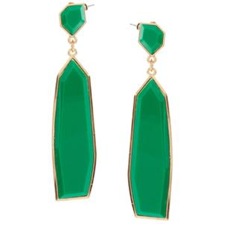 These are ASOS' Deco Drop Earrings that can be purchased at asos.com for $20.69.
Women always want to be dressed according to the new trend for each season. You need to have fun while exploring your style and becoming trendy at the same time. No matter what the trend is for fall, you can always do something to wear tasteful and work-appropriate outfits.