Introducing You to Clarisonic's Mia 2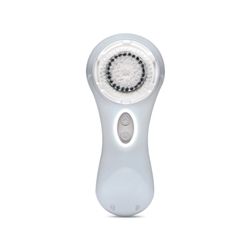 Being in the beauty niche, it is so tempting to try each beauty tool and device on the marketplace.  While it is tempting – it isn't always practical.  I was first introduced to Clarisonic thanks to YouTube.  A favorite beauty guru I follow had reviewed the device due to popular demand.
I was instantly intrigued because I am all in favor of tools that make life easier.  Take for example my electric toothbrush… [smile] Additionally, Clarisonic made some strong claims about what the Mia 2 could do for a user's skin along with a 90-Day Feel and See Guarantee.  As a beauty brand owner myself, I believe having a guarantee says a lot about what you are offering your customers and the brand!
Clarisonic Currently offers the following

cleaning

devices:
Plus $225
Aria $199
Mia 2 $150 – $159
Mia $125
Pedi $199
Mia 2 Features:
2 speed choices (delicate & universal)
1-Minute Pulsing T-Timer
Interchangeable Facial Brush Heads
2-Year Warranty
Cleansing is the essential first step in a healthy skin care ritual. The patented Clarisonic Sonic Cleansing Brush uses a sonic frequency of more than 300 movements per second to deeply cleanse the skin far more effectively, yet more gently, than traditional superficial cleansing or simple rotating brushes. The result is noticeably smoother, more radiant skin.
Feel free to visit this page to see their clinical proof and consumer proof.
One thing to point out with Day by Day Beauty is that the Clarisonic Mia 2 was proven to help Vitamin C Serum adsoprtion!  This tool really works in tandem with Vitamin C Serum.
My Review on Clarisonic Mia 2:
As silly as it sounds, incorporating the Clarisonic Mia 2 into my skincare routine has made the cleansing part of my routine more enjoyable.  Prior to using the Mia 2 I question how well I actually cleansed me skin.  It was more like I splashed water on my face and made some soap suds.  I very rarely change the speed setting and question if that second speed is necessary (Mia only offers 1 speed and is $25 – $29 cheaper than the Mia 2).
Steps: 
If I am wearing eye makeup I will first remove that and dampen my face with water.  I also prep the Mia 2 brush head with warm water.
As sparingly as possible, I apply my hydrating cleansing gel onto the brush head and hit the on button.
For the next 60 seconds I follow the commands of my Mia 2 and see the soapsuds forming on my facial skin.  Click here to see how Clarisonic recommends cleansing your face with the Mia 2.
Afterwards I rinse my face and the brush head and continue on with the rest of my skin care routine.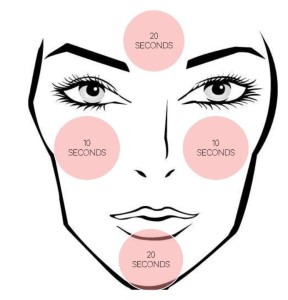 While I love the tool, and highly recommend it, I can't say I have seen a dramatic difference in my skin on account of the Clarisonic alone.  I believe my "beautiful" skin is due to a consistent routine, fantastic products, and the right tools.
Negative Thoughts on Clarisonic Mia 2:  Sadly the investment of the device isn't your only cost.  Clarisonic recommends changing brush heads every 3 months making the upkeep of this a recurring expense.  Brush heads for my device run $20 – $30 each, but can be bought in two-pack quantities at a discount.
And, why didn't Day by Day Beauty think of this first?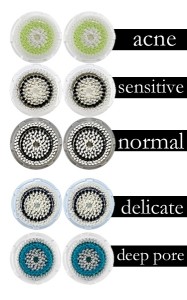 Looking to get a Mia 2?
Do your research prior to purchasing your Clarisonic product.  There are a lot of imitations circulating the market.  I would recommend purchasing from Clarisonic directly or an authorized dealer.  All authorized dealers which they share on their website.
Additionally, some of Clarisonic's verified retailers will run specials like 20% off and gift with purchase.  This helps make the price tag a little more bearable!
Beauty Vloggers Share Their Experience with Clarisonic:
Do you own or want to own a Clarisonic device?  Share your thoughts below!