Would you like your body skin to have a radiant sheen with an ultra feminie scent this summer?  Say hello to my little friends by Benefit Cosmetics!
Bathina – "Take A Picture it Lasts Longer"
Benefit Cosmetics sure has done an amazing job at packaging their products.  The pin-up girl & sassy name just make me interested.  "Take a Picture it Lasts Longer" is a body balm, but with a sweet twist.  It has an attractive glimmer to it with golden-pink tones that would be fabulous no matter your skin color.
The balm is best applied with the pink puff they provide in the packaging.  Simply glide it on or apply in a circular motion (buffing) for higher shine.  My favorite part is the delicate fragrance.  For me, it is jus divine!
I have had my Bathina "Take a Picture it Lasts Longer" for 2 years which can help justify the price since it is not necessary.  It isn't meant to deeply hydrate your skin like a body lotion, but rather just add a dewy look to your skin.  I highly recommend this product.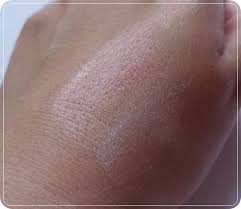 1.5 Oz for $30
I have included the company's product video – enjoy!
Bathina – "Soft to Touch…Hard to Get"
Again, the name is just too fun.  Perhaps I need to get more creative with the launch of our next beauty product…
Anyway, I recently added Bathina's body oil mist to my collection only because I can't get enough of the fragrance!  I was excited to see that both Bathina products have the same delightful fragrances.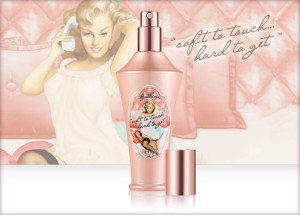 This product is a super-fine body oil mist that absorbs instantly for immediate hydration. Benefit has included sweet almond, olive and avocado oils to leave skin feeling soft & moisturized.  It is recommend to apply after the shower for both hydration & fragrance.
Unfortunately, I can't give this a high rating (like the body balm).  In my experience the body oil mist does not properly hydrated nor does the fragrance last very long.  It is something that I would need to reapply throughout the day.
On the other hand, when using both products in tandem, there are much better results for the longevity of the fragrance.  I bet it is the whole concept of layering.
2.7 Oz for $34
I will continue to test it out, but it may not be a staple in my beauty bag.  What are your favorite summer shimmers that leave your skin both hydrated and irresistible?