As many of you know, prior to the Founding of Day by Day Beauty, I was an educator. This time of year always brings back delightful memories of the start of school.  Day by Day Beauty's lovely writer prepared a great article to help transition from summer to school.  Enjoy!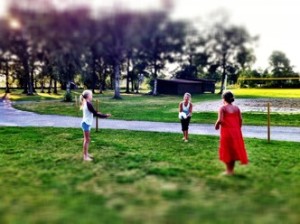 Fishing, camping, family vacations, star gazing, and night time movie marathons, these are just among the many exciting things that American families do during summer. However, the summer season has to end and when it does, parents need to prepare before sending their children back to school.
If you are wondering how you can make the preparations in the right way and help your children get ready for the school year, then this article is for you. There are actually many things that you can do to help your child have a successful school year. This should mean keeping the child happy and academically inclined or successful at the same time.
Have a look at the 5 tips in helping your precious child have a successful school year:
1.Do the Basics
There are basic routines that you can do to increase your child's chance to succeed in school. First, you need to encourage your child to read or become a reader. Make sure you have many interesting reading materials and inculcate the value of reading. If the child is having reading difficulties, get help such as enrolling him or her to reading programs or go to an ophthalmologist. It is also important that you take time in talking to your child and encourage him or her to talk too. Be a good listener and show your child that you are interested in listening to what she or he has to say.
2.Get Involved in the School
This means meeting your child's teachers and knowing their responsibilities as well as attending parent-teacher conferences. You need to develop a partnership with the school teachers and staffs. You can talk to the teachers and let them understand about your desire to help your child learn. There are teachers, district staffs, and administrators in the school that can help your child learn efficiently, deal with the school environment well, and grow emotionally and socially. You can approach and work with these people to help your child.
3. Show Support to Your Child's Academic Life
You can do this in various ways, and one is to know exactly how your child is doing. You can ask the teachers about the status of your child compared to other students in class, review the report card consistently and ask them what you can do to help. You can also try to apply for special services if you consider it necessary for your child's development. Lastly, monitor your child's academic activities at home such as if the homework is done or if she or he has made some preparations for tests.
4. Encourage Active Learning
Quiet learning refers to activities such as doing homework and reading. Active learning, on the other hand, involves interaction. Make sure that your child is responsive in learning activities that involve solving problems or asking and answering questions. Other activities include sports, participating in school play, visiting bookstores and museums, or spending time with friends.
5. Make your Home an Ideal Place to Learn
No matter how competitive a school is, a child can truly learn many things and grow well if the foundation of his or her education is built and strengthen at home. You need to exhibit a positive attitude towards your child's education and do some effort to make learning enjoyable and rewarding. Make sure that you encourage your child to read the reading materials at home or in a library and practice discipline in playing video games, watching TV or using the internet. The child has to learn how to be responsible and develop qualities that will help him or her excel in school and become a better person.
Take time and have fun helping your child as it will make things easier and more effective.